Amazon has reached an agreement with Embracer Group, the company holding the intellectual property rights for "The Lord of the Rings" and "The Hobbit," to develop and release a highly anticipated massively multiplayer online (MMO) game based on J.R.R. Tolkien's iconic works.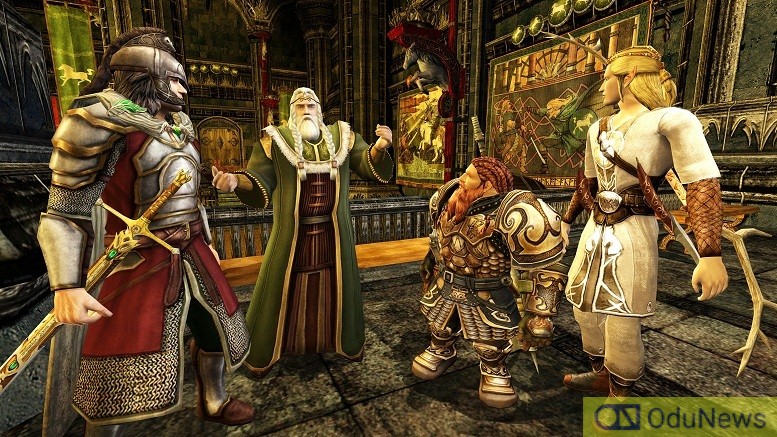 This upcoming game will be an expansive open-world MMO adventure set in the enchanting realm of Middle-earth, incorporating the captivating narratives of Tolkien's literary masterpieces, including "The Hobbit" and "The Lord of the Rings" trilogy.
In its early stages of production, the game is being developed by Amazon Games Orange County studio, the same team responsible for the MMO title New World. Amazon Games will serve as the global publisher, making the game available for PC and various consoles. The company has announced that it will disclose further details, including the game's release date, at a later time.
It is important to note that while Amazon Studios is currently producing the highly anticipated series "The Lord of the Rings: The Rings of Power" for Prime Video, this forthcoming MMO game is an independent project and not directly related to the television show.
Christoph Hartmann, Vice President of Amazon Games, expressed his enthusiasm for the project, stating in a press release, "We're committed to bringing players high-quality games, whether through original IPs or long-beloved ones like The Lord of the Rings. Bringing players a fresh take on The Lord of the Rings has long been an aspiration for our team, and we're honored and grateful that Middle-earth Enterprises is entrusting us with this iconic world. We're also pleased to be expanding our relationship with Embracer Group following our Tomb Raider deal last year, as they've proven to be excellent collaborators."
It is worth noting that this is not Amazon's first attempt at developing a Lord of the Rings MMO. The company previously announced a project in 2019, but it was ultimately canceled in 2021 due to a disagreement between Amazon and Tencent, which had acquired Leyou, one of the co-developers of the game, in 2020.
The announcement of this upcoming MMO game comes as Amazon continues to expand its presence in the gaming industry and reevaluate its strategy. Earlier this year, the company underwent a restructuring process that included layoffs of approximately 100 employees in its video games division. Despite publishing several projects, Amazon Games is still striving to achieve a major hit. With this new collaboration and the vast popularity of the Lord of the Rings franchise, Amazon aims to captivate audiences and establish a successful title within the fantasy gaming genre.

Submit press release, news tips to us: tips@odunews.com | Follow us @ODUNewsNG