In a shocking development, renowned US actress and singer Keke Palmer has come forward with allegations of domestic violence against her ex-boyfriend, Darius Jackson.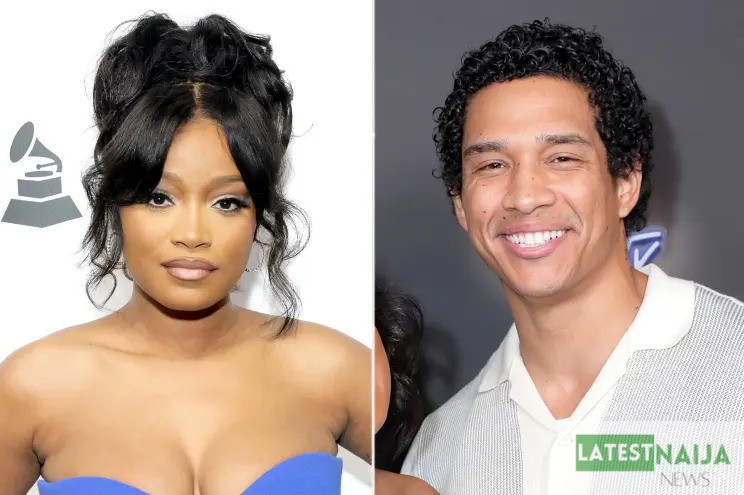 In a recently filed lawsuit, Palmer detailed the harrowing experiences she endured during their two-year relationship, shedding light on the disturbing incidents that led to their separation in October.
Court documents, exclusively obtained by US Weekly reveal that Palmer has accused Jackson of subjecting her to "many instances of physical violence" throughout their tumultuous relationship. The actress has also taken legal action to secure custody of their 8-month-old son, Leodis Andrellton Jackson.
Palmer's declaration paints a distressing picture of the abuse she allegedly suffered at the hands of Jackson. She stated, "Destroying my personal property, including diaries and prescription eyeglasses, throwing my belongings into the street, throwing my car keys to prevent me from driving away, hitting [me] in front of our son, spewing profanities about me to our son, threatening to [unalive] himself with a gun if I left him, harassment, and other physical and emotional abuse."
The lawsuit has sent shockwaves through the entertainment industry, as photos depicting the alleged abuse have surfaced online, raising serious concerns about Palmer's safety and well-being during her relationship with Jackson.
Keke Palmer and Darius Jackson's romance began in 2021 and reached a significant milestone in February when they welcomed their son, Leodis Andrellton Jackson. However, their love story took a dark turn in August when reports of their separation emerged.
The separation followed a public incident in which Jackson publicly criticized Palmer's outfit at an event hosted by singer Usher.
The allegations against Jackson have ignited a nationwide discussion on domestic violence, shedding light on the need for awareness and support for survivors. Keke Palmer's bravery in coming forward to seek justice and protect her child has garnered widespread support from fans and fellow celebrities alike.
As this legal battle unfolds, the world watches with bated breath to see how the courts will respond to these serious allegations, and what the future holds for Keke Palmer and her young son in the wake of this distressing chapter in their lives.

Submit press release, news tips to us: tips@latestnaija.news | Follow us @ODUNewsNG