River state Governor, Nyesome Wike, on Thursday prevented the illegal arrest of a former Managing Director of the Niger Delta Development Commission (NDDC), Joi Nunieh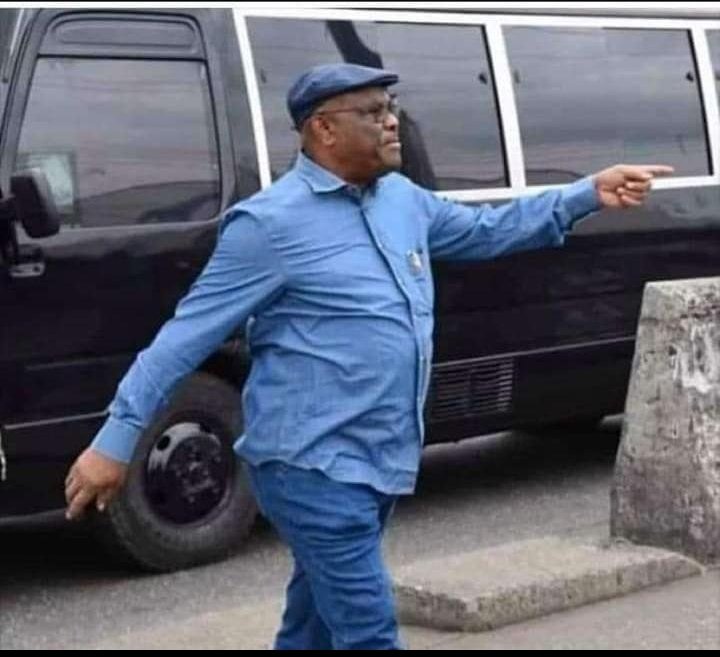 Odunews.com reports that police officers stormed the residence of Joy Nunieh at the early hours of Thursday but was later 'rescued' by the Rivers state governor.
Mrs Nunieh was supposed to appear before a committee of the House of Representatives over the ongoing probe into allegations of corruption in the NDDC.
There have been allegations and counter-allegations by Mrs Nunieh and the Minister of Niger Delta Affairs, Godswill Akpabio since the inception of the probe.
With Wike's intervention, Thursday's incident took a new turn with Nigerians on social media reacting to the governor's role in preventing the arrest.
While many social media users hail the governor for his actions, some others berated him for 'obstructing justice'.
See some reactions below:
Don't you think it's a script? Are the @PoliceNG not from Rivers? And Wike went there and left with her to the government House.Nunieh has shown so far that she has nothing to say.

— Samuel Omogor (@SamuelOmogor) July 16, 2020
A clear sign of how absurd things are in Nigerian politics is that it is giving a man like Wike the chance to be a hero of sorts.

— Ikenna – 岩の先生 (@FailedRift) July 16, 2020
I stand here and read all the comment on H.E governor Nyesom Wike about Joi Nuine matter. Not condeming H.E action though, but what if she is found guilty at the end. Won't H.E be stained???????????????? Let's wait and see. tomorrow is too close to be nervous

— Adebisi Babatunde E (@teebharbs) July 16, 2020
Joy get Wike number 4 phone & she called him to cum get her.
This whole rescue rescue just making it seem like any one in PH can be in bondage and WIke will show up to save the day.
Na still dem dem
Don't get carried away by their drama, be ready to fk shit up wen d tym cums

— HIZZO (@Hizzo9) July 16, 2020
The citizens of Rivers must be proud to have come from there. Wike fighting for his people like a leader should. I'm proud.

— Votica (@Naughtyniccy) July 16, 2020
Wike directed this one to prevent the woman from answering questions at NASS. You people and your evil party the PDP have destroyed this country beyond repairs. https://t.co/fZvKu9NTaH

— Engr. Adamu Hayatu™ (@AHayatu) July 16, 2020
Nyesom Wike is just suffering from "POWER DRUNKENNESS". He neither knows the corruption going in that commission. A woman that failed to account for 40billion naira Interim management committee fund to NASS.

— Ohiagu Solution Ugochukwu???? (@solutionvitus) July 16, 2020
When you read Nigerian law's, that is called obstruction of justice. But even you @jacksonpbn is calling it a rescue. Well, I will say that you are not alone in the use of that adjective, @SaharaReporters sokwa too… well, Wike, plz well done o. https://t.co/I5yg6WRB96

— Nwokeocha Martins G.? (@matnz2000) July 16, 2020
Which governor can try this nonsense during Obasanjo's reigns? The emperor Wike is too much! Anyways Wike has seen Buhari finish.

— Mogaji 'Batunde (?????) (@BobteeTunde) July 16, 2020
Hi Theo, I am not sure that Wike's actions on this occasion was lawless. He's the CSO of his state. If she was surrounded and he could get her out by his presence alone, I see nothing wrong. I do not know that the men outside had a warrant to arrest Nunieh.

— Please do not go out except absolutely necessary!! (@NosaAguebor) July 16, 2020
Can I like to disagree? We should stop encouraging executive recklessness. Impunity of any guise should be condemned by all and sundry. https://t.co/K3l74Q2kPH

— Thεό Abu (@TheoAbuAgada) July 16, 2020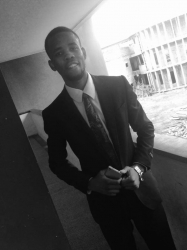 Latest posts by Adelowo Adegboyega
(see all)

Submit press release, news tips to us: [email protected] | Follow us @ODUNewsNG