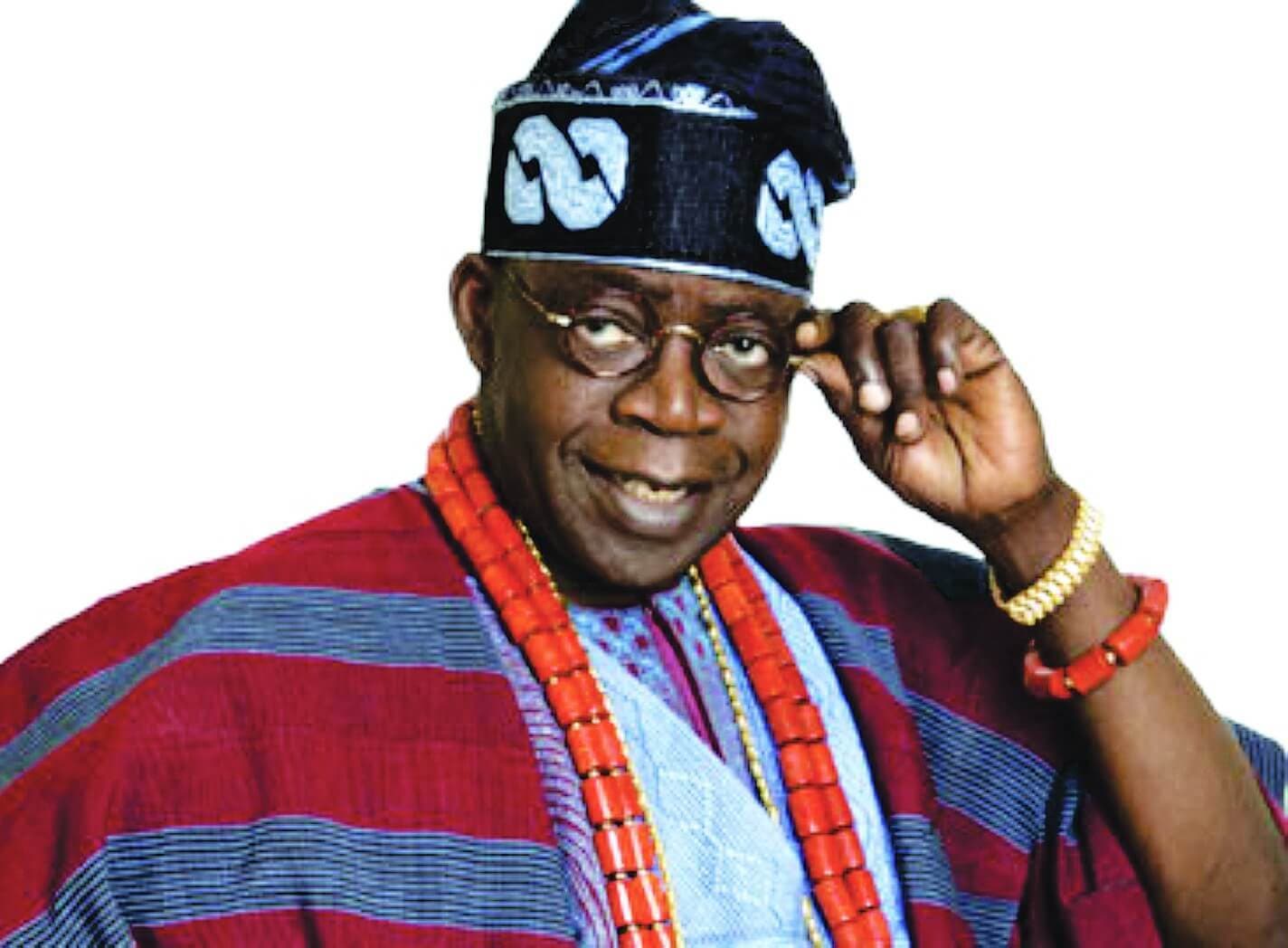 Bola Ahmed Tinubu The man the myth.
The Wikipedia page of Bola Ahmed Tinubu puts his date of birth at 29 March 1952 which clocks him at 69 this year. It says his mother is unknown in the first paragraph, but at the end of the page paradoxically says his "mother" Abibatu Mogaji died at the age of 96. It also says that his secondary school is unkown. It goes on to list his education and places of initial employment culminating in a stint at Mobil Oil Nigeria.
Over years serious doubts have been expressed on the veracity of the background and indeed education of Bola Tinubu . However, what will appear to be the closest unravelling of the myth behind Bola Ahmed Tinubu's past can be found in Yinka Odumakin's gargantuan piece titled " Portrait of the tiger Ambode rode". In that piece which has not been rebutted till date Odumakin punctured deep holes in the alleged age of Tinubu, background, character and his bonafides as a progressive and true democrat.
The series on Tinubu's past was set to continue with a startling revelation on what happened to Funsho Williams- the Lagos PDP gubernatorial candidate who was assassinated under mysterious circumstances; until it was rudely truncated by the intervention of a prominent South West Lawyer, who probably feared disastrous consequences for his prized client. In deference to entreaties from this lawyer, Odumakin demurred but remained unshaken with a promise to return to his stirring earth-moving penmanship at the appropriate time.
Such is the myth of the background and character of Bola Tinubu that has been kept hidden, but surely all will be finally unravelled should he embark on his rumoured presidential odyssey.
His Political empire
Bola Ahmed Tinubu has led a chequered political existence, he was at first a foot soldier in Social Democratic Party, (SDP), until he morphed into a pro-democracy activist of some sorts with the emergence of National Democratic Coalition, (NADECO).
His short stint as a Senator in 1993, coupled with his association with the Alliance for Democracy, (AD), giants like Abraham Adesanya and Ayo Adebanjo propelled him to become Governor of Lagos State in May 1999.
As Governor he is credited to have propelled the state to meet its growing population by public reforms. He was however ruthless in his pursuit of power and quickly dispensed with his AD dinosours and reformatted the party into AC/ACN.
Along the way, he dealt ruthlessly with his deputies, Femi Pedro and Kofo Bucknor Akerele through impeachment and cemented his reputation as the political generalissimo of Lagos. He had his way amidst howls of protests and installed Babatunde Fashola in 2007. He did the same in 2015 with the installation Akinwunmi Ambode, Babajide Sanwoolu in 2019 and was a party to Muhammed Buhari's presidential quest success in 2015, and an Emperor was born.
Since his emergence as Governor in 1999 and his short-lived romance with the Lagos political elite and royalty, Tinubu has since brushed them aside to become the political numero uno in Lagos. The so called unconstitutional ruling party elders forum he created, the Governors Advisory Council, (GAC), is but an assembly to rubber stamp Tinubu's decisions on who gets what in Lagos State. Ocassionally tokens are thrown to the subservient Lagos elite and their offsprings, by which they become dumb and deaf to the Emperor's excesses.
Tinubu's political empire reached its zenith in 2011 when he held sway in practically all the south west through elections and Court heists.
However, since 2015 it appears the proverbial law of diminishing returns has set in. Oyo State was lost to the opposition PDP and his political opponents have set up beach-heads in Ekiti, Osun and Ondo States. Osun State was lost but retrieved with force of arms, while Ogun State was secured on a song and a prayer to a rampaging Ibikunle Amosun. Asiwaju was routed like a minnow in Edo state and his political hatchet man Adams Oshiomole was humbled by an erstwhile godson Godwin Obaseki.
This political descent for Tinubu was recently best summarised in the recent Pulitzer worthy 2020 article by Eniola Bello titled "The Tinubu Conundrum" The article aptly analysed Tinubu's travails and likely descent into political oblivion after being used by the Abuja cabal.
His Business Empire & Soldiers
Asiwaju just like a Mafia Don has built an army of soldiers who do his bidding whether or not they believe in it, so far as there is political and economic benefits are asured. The list of his soldiers is endless and includes clergy, royalty, judiciary, the civil servants, the legislature, security service officers, amongst others too numerous to mention. Several prominent and not so prominent persons have been bought and compromised to the detriment of Lagosians to ensure the Tinubu empire continues.
In Lagos he has ensured a long list of his original team members are in key positions, Tunji Bello/ Dele Alake/ Sunday Dare continue to hold sway as the information communication captains;
Hakeem Muri Okunola Lagos State Head of Service is the civil service arrowhead; Yemi Cardoso/now Senator Tokunbo Abiru/ Moruf Oseni/ Wale Edun are the financial and money market managers; Seyi Tinubu is the undisputed outdoor advertising guru, Fola Tinubu/Dayo Mobereola are transport enforcers; Tayo Ayinde/Hakeem Odumosu/Musiliu Akinsanya aka Mc Oluomo are in charge of the deadly security enforcement unit; Saheed Elegushi/ Gbolahon lawal are the royal hatchet men and prime and waterfront land custodians and the list is endless too numerous to mention but they are known.
Tinubu on the other the hand is the chief real estate operator in Lagos State using a vast number of lawyers, estate agents to manage properties worth billions of Naira on what is arguably the richest real estate portfolio in Nigeria all at the expense of Lagosians.
Other assets all acquired through the rape of the Lagos treasury, include the monthly 10 to 15 percent cut by Alpha Beta Consulting on Lagos Internally Generated Revenue, (IGR), this revenue collection consultancy was signed by Tinubu immediately he became Lagos Governor in 1999 and had Gboyega Oyetola his nephew and now Osun State Governor in charge then, The private jets, the shares in First Bank , Polaris Bank and Wema Bank, Television Continental (TVC) and The Nation newspaper, a collection of radio stations, all add up to the business empire of Bola Tinubu.
The battle for Lagos
As 2023 looms there are several forces warming up to dislodge Tinubu from Lagos and set his political and business empire in perpetual decline. The numbers are growing daily and its reported to include but not limited to Ibikunle Omolaja Amosun FCA, Rt Hon Rotimi Chibuike Amaechi, Babatunde Raji Fashola SAN, Atiku Bagudu, Rauf Adesoji Aregbesola, Nasir El Rufai, Muiz Banire SAN, Fouad Oki, Jide Adediran, Kadiri Obafemi Hamzart, Yinka Odumakin, Rotimi Odunayo Akeredolu SAN, Shehu Malami SAN, John Kayode Fayemi and Akinwunmi Oladapo Ambode FCA and a host of others.
The plan being hatched is to seize the political machinery of the Lagos APC from Tinubu and his cohorts or at best insist on a sharing formula which does not favour him as numero uno. If Tinubu refuses he will be forced out of the party.
Having successfully sacked the Oshiomhole led National Working Committee of the party, efforts are in top gear to see to it that no Tinubu's minion becomes the national chairman of the party. Femi Gbajabiamila Speaker Federal House of Representatives, one of Tinubu's puppets has been rendered impotent, and have been told to shape up or be removed.
The Justice Forum group in conjunction with the APC National Executive is also planning to team up with the Fouad Oki group to make a power grab during the upcoming local Government elections in order to dilute the grip of the Tinubu group on the political structures in Lagos State. Multiple law suits and public demonstrations will be deployed to thwart any attempt to deliver the 57 councils into Tinubu's kitty by using the usual selection process of GAC members and party leaders.
There are apparently at least 14 different groups who have begun clandestine meetings to close ranks to form a formidable single group across the 57 local governments and LCDA's toward this goal.
Crowd Funding for all these various group activities is underway and the thinking is that with Tinubu and his cohorts dislodged from Lagos the coast will be clear to install a new power equation in Lagos.
Conclusion
Bola Tinubu is not the last godfather around. There are still a smattering of godfathers in Nigeria's political landscape such as James Onanefe Ibori, Kashim Shettima, Bukar Abba Ibrahim and others still operating under the radar, but Tinubu is the loudest and lousiest of the lot, the situation in Lagos appears to be one of the most perverse. Since 1999 Tinubu and his chameleonic political structure have held sway decimating all opponents including the Lagos PDP who still remains embryonic despite the several opportunities to wrest power from Tinubu.
However, from all indications, it appears the sun is about to set on Tinubu's 20 year reign and permanent retirement now looms very clearly in the horizon.
Ayodele Fayokun
Alimosho,
Lagos.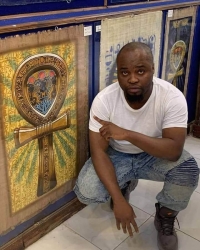 Latest posts by Samuel Nelson
(see all)

Submit press release, news tips to us: [email protected] | Follow us @ODUNewsNG