To start with, chew over this line by Femi Osofisan in 'Women of Owu' "Let no one count herself lucky till she finds herself on her death bed".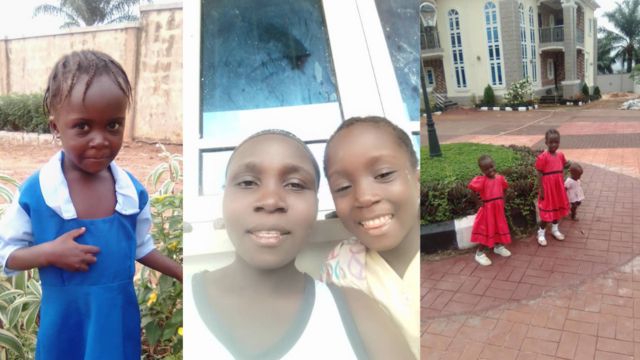 The criminal activities in the country in recent times appear to have reached a new height. There have been a series of killings – from north to south to east to west! Such killings have continued to degenerate and it is enough to make one angry. Thus, this is an angry piece, a VERY ANGRY ONE!
What shouldn't make one angry? Is it the tragedy that befell Harira, her four children and her unborn child in Anambra state?  According to various reports, Harira was killed alongside her four children by suspected members of the Indigenous People of Biafra (IPOB). During an interview with BBC Pidgin, Harira's husband, Ahmed Jubril,  revealed that his wife's pregnancy had reached 9 months and she was supposed to give birth this week. In his words "I have lost everything in this world, my wife and four children, all gone just like that. This is the worst thing any person would experience in life. Fatima, who was the eldest, was 9 years old followed by her sister Aisha, who was 7. Then Hadiza, 5 years and Zaituna, 2 years old.
Asides from the anguish that has accompanied the gory video of their death, the bare thought of a 9, 7, 5 and 2 years old respectively being savagely murdered by grown men speaks volumes of the hatred in the minds of these killers. Harira has hopes. Her hopes are Fatima, Aisha, Hadiza and the little Zaituna. They were killed by bloodsucking terrorists! Harira's life's hope died- The death of life's hope indeed.
The outrage by a cross-section of Nigerians on the gruesome murder of Harira and her little kids, although praiseworthy, leaves a bad taste in one's mouth. It has largely been about a "competition of death". Rhetoric Similar to "My death is more important than yours" or "You did not condemn this death because it is not your death". The sad reality however is that little attention is now being paid to these deaths. It has been reduced to politics. Many commentators on social media have killed Harira and her kids' death story! They have taken the attention away from condemning the menace to complaining about known people who have not condemned or aptly 'chased clouts' with these deaths. How pathetic! The hope for a genuine concern was killed. The death of life's hope.
The social media commentators are spectators and they have done their part in bringing these stories to the fore. Many mainstream media reported it as a passing story. Some news platforms like OduNews and two others were particular about this ill when it happened, social media outrage however guilt tripped many of these other media to explore the story. The media is the conscience of the masses and it should double down on carrying out this role. Although ongoing conversations have tried to suggest a thin line between activism and journalism, that line should be taken off in a country like ours. The hope of getting justice, no matter how far away it could be, can be enlivened through the media. With Daily Trust and Nigeria Tribune dedicating their front page headline to the spine-chilling death of Harira and her daughters. The hope did not die with the media!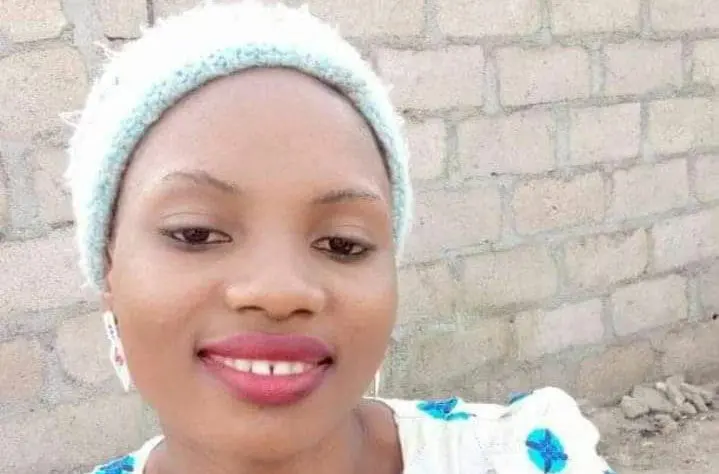 Let us talk about Deborah. Is there any reason for one not to be angry? Deborah Samuel's horrific death answers this question. She was killed in an institution of higher learning. A place where critical, sane and open minds should be bred. What is more saddening is the aftermath of her death. People came out to justify jungle justice! Don't forget, she was stoned and burnt to death for blaspheming against Prophet Muhammed (SAW).  The killers have somehow turned to freedom fighters; protests have spurred up to demand their release.  Deborah's parents' hoped for a better life by investing in her education but their hopes were dashed.
The onus of securing lives and properties lies with the government. They are the real players; the directors of the thespian art; the gods in charge of the country's fate. Talking of gods, the question that comes to mind is if the powers-that-be are using the citizens for their sports. Like Shakespeare said through the character of Gloucester in King Lear, "As flies to wanton boys are we to the gods; They kill us for their sport." Are these killings backed by men in high places? If not, why is nothing practical being done to avert these dastardly acts? The Anambra state government needs to be more intentional in putting to bed these killings. The monstrous killing of Hon. Okechukwu Okoye should have sent a clear message to the state's government. These killers are not freedom fighters, they are hope killers. They should not be massaged, they should be treated like the terrorists they are.
For the death of hope, ruminate on these lines by Femi Osofisan in his play "Women of Owu"- "Don't speak like that, my child. Death is sweet, we think. But it is easier to talk of it than to welcome it. We do not know what is on the other side, whether it is better or worse than here. Whereas even at its most bitter, life offers hope at least, which death does not". Deborah, Harira, Fatima, Aisha, Hadiza, Zaituna and a host of others that have been victims of Nigeria's insecurity missed out on the hopes life offer. We need to be humans!

Submit press release, news tips to us: tips@odunews.com | Follow us @ODUNewsNG