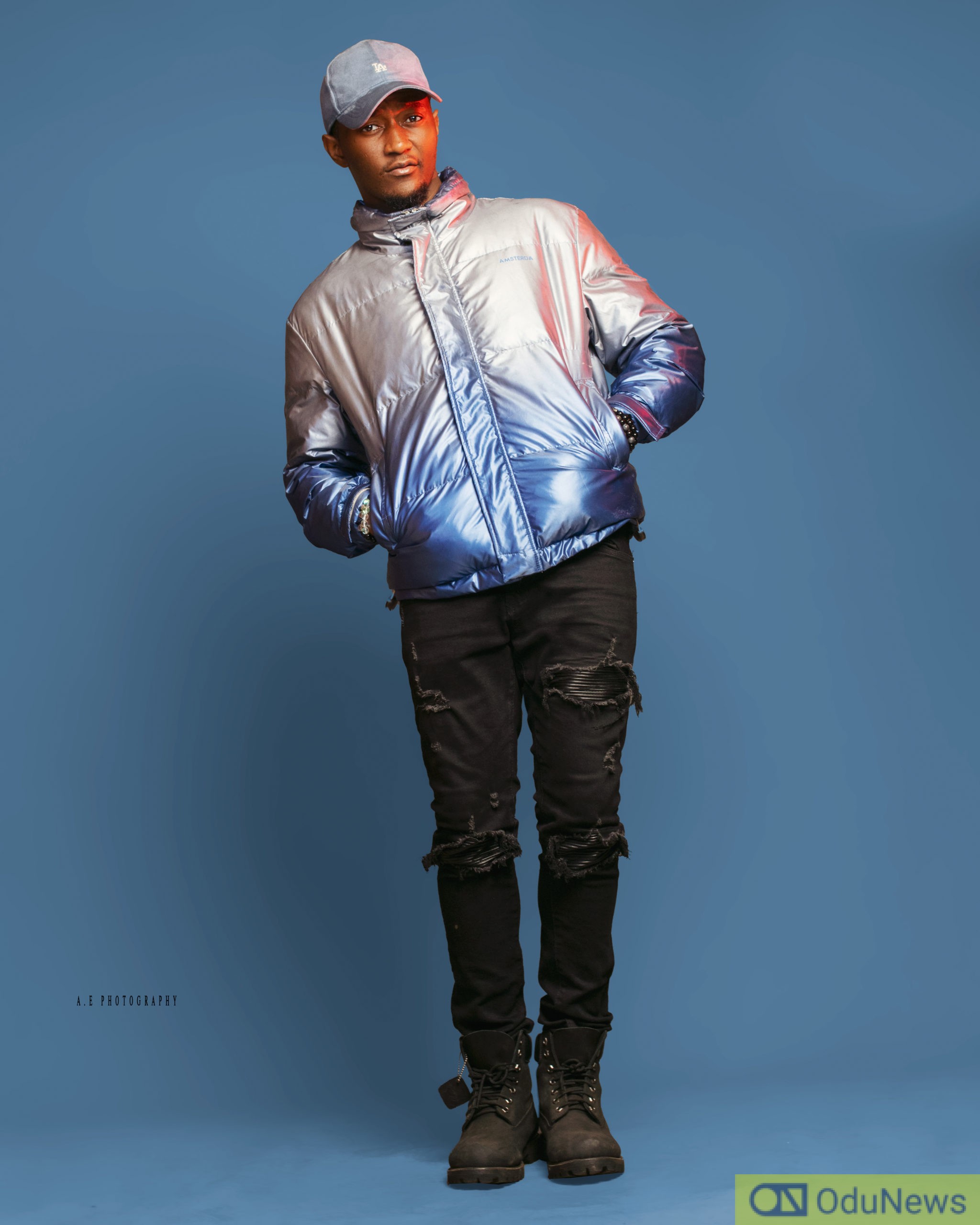 ---
Can we meet you?
My name is Mayowa Fashina. I'm an Afrobeats music artist from Nigeria.
What inspired you to start making music?
Music for me comes naturally, I have always loved music by the sounds of melodies and instrumentals. So, I just love making music. It's just a passion that drives me.
How would you describe your kind of music?
My genre of music is afrobeats. To be more precise, I do Afropop, Afro dance, and Afrosoul. I combined a lot of sounds just to make my songs special.
How do you find your inspiration when you want to create your songs?
You understand we go through a lot of things and that situations mould up to form who we are. I'm not a poet or a fiction writer but most times I'd write the details around whatever situation I find myself in and create music with it. That is what inspires my music. Real-life situations. I draw inspiration from books and movies. They help in the creative process a lot. Real life situations inspire the music. The people around me, the experiences I've had with them, movies, books and nature.
As an up-and-coming artist, you probably have some artistic influences. Who are the artists that inspire you?
My influences come from the soul music of Tracy Chapman, Burna boy and Ed Sheeran. Burna Boy is a big inspiration because he has done a lot in the game.
Being influenced by these singers has birthed some works. How many projects have you put out?
So far I have released one EP and that is titled Beyond by Mayor Fash. I dropped that last year and in a couple of months, it would clock a year I released and it has done a whole lot of numbers considering the challenges faced by up-and-coming artists. I have four other songs outside those on my Beyond EP. I have dropped the visuals to some of these songs too.
That's great. Looking at the challenges faced by upcoming artists especially independent ones like you, how has it been so far?
Being in this environment and doing music is difficult for independent artists though because one way or the other, you have to support yourself financially. It's all tied to money in this clime. I wish much of the support I get comes naturally without any ulterior intent but that's not mostly the case. The music here requires a lot of money. To get the love of many industry players, you will spend a lot of money. Talent is great but money pushes it to people. Such a situation is never easy for up-and-coming artists.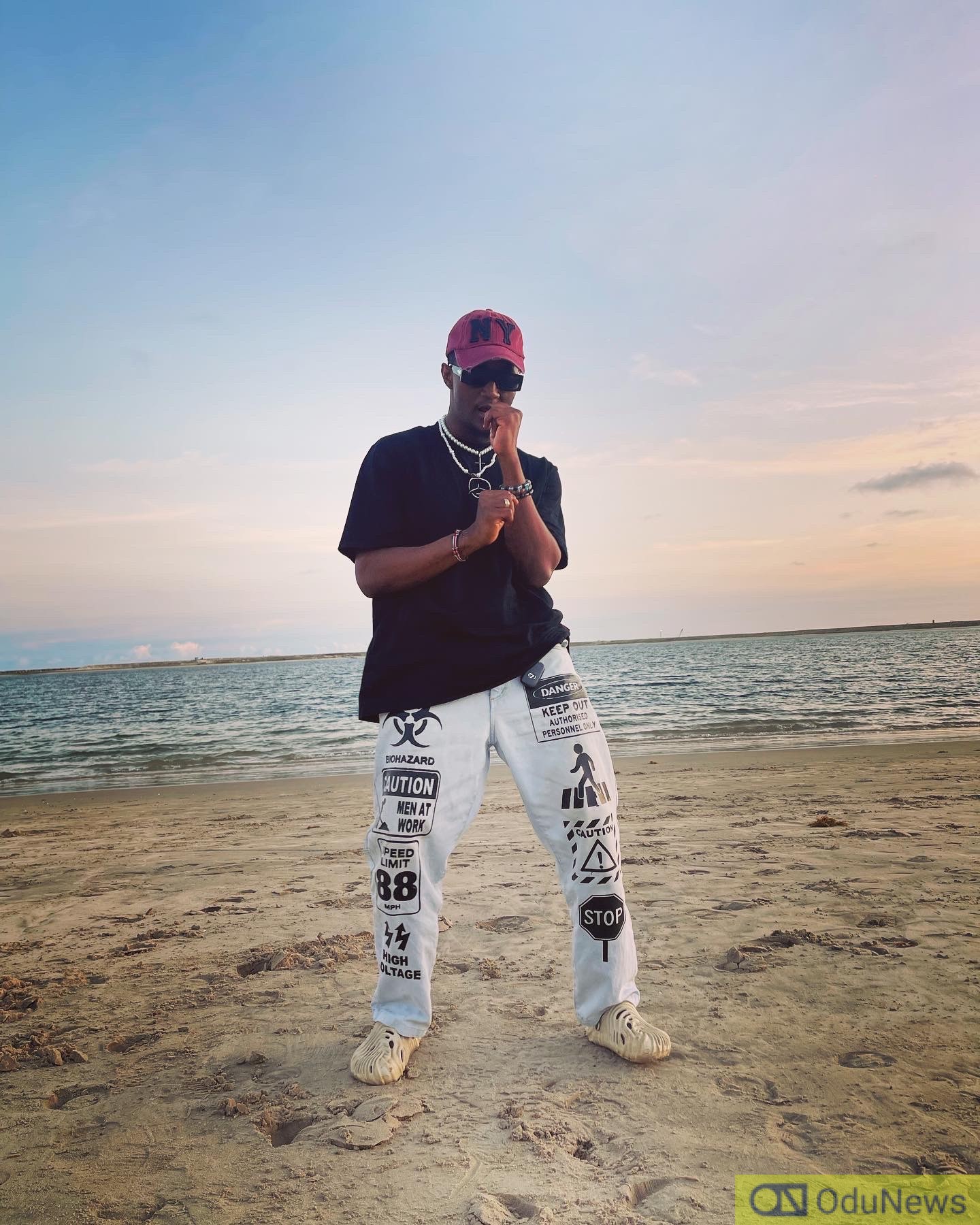 You released a trending track "Stamina" that has gained lots of traction on TikTok and still doing numbers on different streaming platforms, what did you do differently that made the song gain a wider audience than your previous ones?
I don't think I did anything special. The song appeals to the struggles of an average Nigerian. It resonates with many people and I feel that's why it's that way. We all attain to get to the top but you know it ain't easy. You just have to keep pushing. That's what the song is all about, "surviving".
So the song's content is what's driving the wide acceptance?
Yes. You know we are all dreamers and we sometimes need the inspiration to keep the fire burning. So when you listen to Stamina, it probably will resonate with you. A lot of people can relate to the song.
The Nigerian music space is filled with excellent musicians. Who would you say is your idle musician to collaborate with and why?
Right now, the only person I have in mind is Oxlade because I feel he would be able to understand my kind of music. I foresee a synergy in any song we put out together. He sings my kind of music and I do love his songs a lot. I'm convinced we will relate on a high level. A collaboration with Oxlade will result in a masterful piece. He is the kind of artist that would inspire a lot of artists and I love his sound so much.
What are the challenges you are facing as an up-and-coming artist?
I would not say challenges are all that negative because every successful artist has gone through that phase I am at the moment. It is the fact that you have to build that confidence and a fan base. Those are my biggest challenges right now but I'm certain it's all going to turn around very soon. Once I maintain my creative momentum, put in more work, improve on all aspects of my creation and pray to God.
Music promotion via social media appears to be the trendy pattern in recent years, What's your opinion about that?
Actually, when it comes to promoting music, social media is a big deal. It makes promotion easier. Imagine how it was done in the 90s and early 2000s. In that period, you would have to take your songs' CDs to different DJs and others. Right now, you just put your work out there and build your fan base. The most important ingredient of this period is just you being yourself from the start because it's difficult being someone else. Those that have supported you from the scratch will keep it going once you've shown yourself to be real even as you grow your craft. Social media connects artists to different people who are most likely to retain their support once they see how good, better and real you are with the stories captured in your songs
Thank you for your time. Any last message?
Yes, I have a new song dropping in the next few weeks. It would definitely meet up and exceed the expectations of good music lovers. Also to every upcoming artists, you just have to keep chasing the dream. This is the only one chance we've got. Not everyone will reach the summit sadly but you just have to keep trying. That way, you would be convinced you've made attempts and have done your best. When you think about your journey in the next few years, you would be sure you have no regrets. This is the time to make it happen.
Submit press release, news tips to us: tips@odunews.com | Follow us @ODUNewsNG